Ronnie is taking bookings now for a new 2 hour light painting workshop in West Lothian for secondary kids (S1-S6).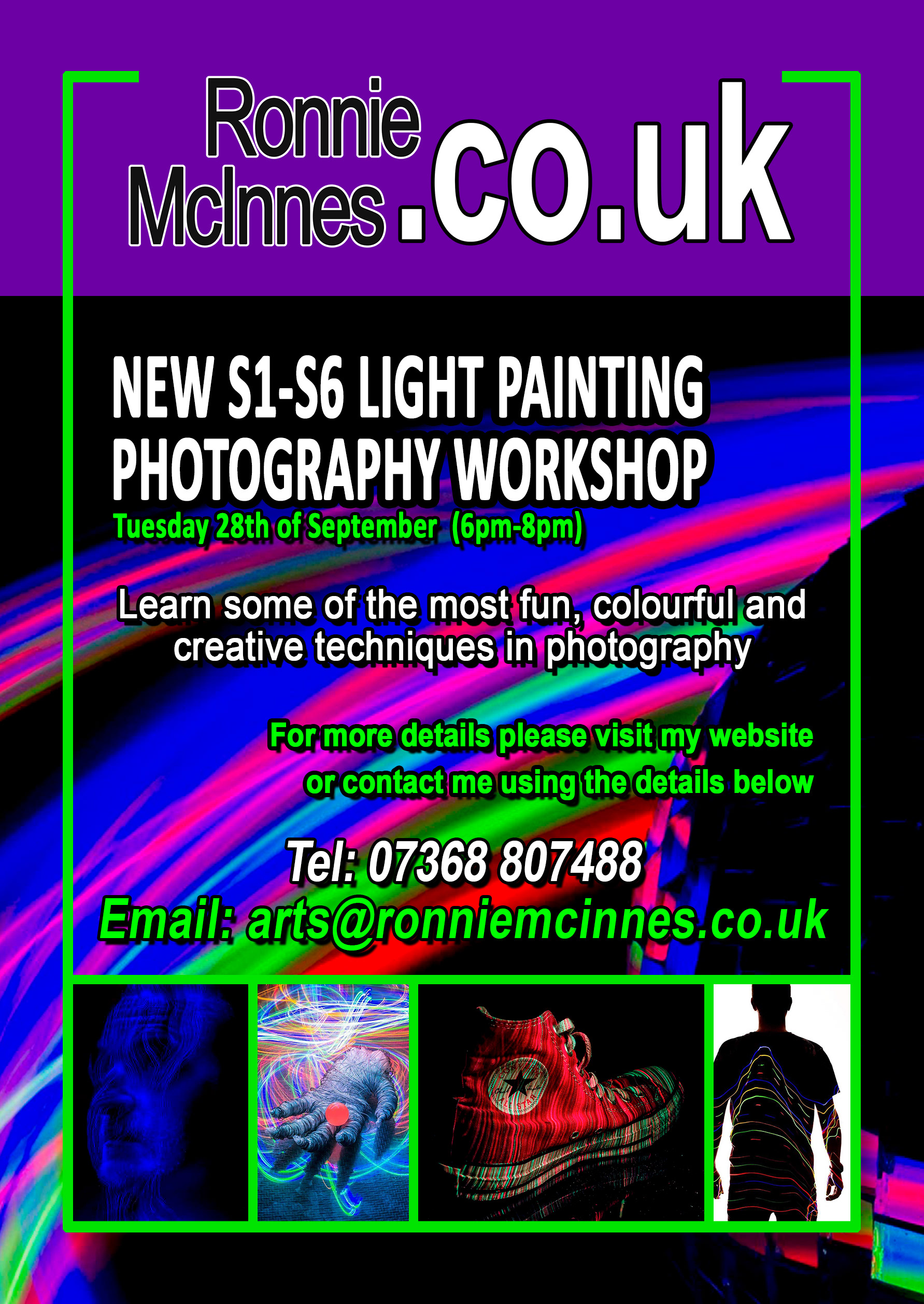 A flyer for the workshop by Ronnie McInnes
Light Painting Photography
S1-S6 © 2021.
Light Painting photography has been around for a very long time. Pablo Picasso famously used one of the techniques (light drawing) in 1949 for Life Magazine. It has seen a resurgence of late and has been modernised / expanded by the advent of digital camera technology.
These techniques are some of the most fun, colourful and creative that photography can offer.
The workshop will be held at Wexpresif, Geddes House, Kirkton N Rd, Livingston EH54 6GU and will cost £25 per person (Payment must be made in full before the workshop). 6pm-8pm on Tuesday 28th of September.